The City of Calgary 13th Avenue Greenway Signage 
This signage was created for the 13th Avenue Greenway in Calgary. The design adhere's to the City of Calgary's branding guidelines, resulting in clean lines with simple elegance. 
The City of Calgary Centennial Park  Signage 
This signage was designed and fabricated to celebrate Canada's 150th Anniversary, as well as the history of Centennial Park itself.
The City of Calgary | Community of Ranchlands
These signs and custom illustrations were created to interpret the natural park within the community of Ranchlands.
Centre Street Church: Kindergarten
These poster were created for the Children's Ministry to denote the different classrooms.
This park, in Calgary's inner city, is located on the historic site of the Calgary Lawn Bowling Club. The history of the Club is presented in a graphic timeline, while the sport of Lawn Bowling is described on the other graphic. The signage is printed on translucent 3Form material that is edge lit for a unique look both day and night. 
These graphic components were part of an exhibit update to the orientation centre.
This window graphic describes the rise of the Bow River and the torrent that flooded through the Inglewood Bird Sanctuary.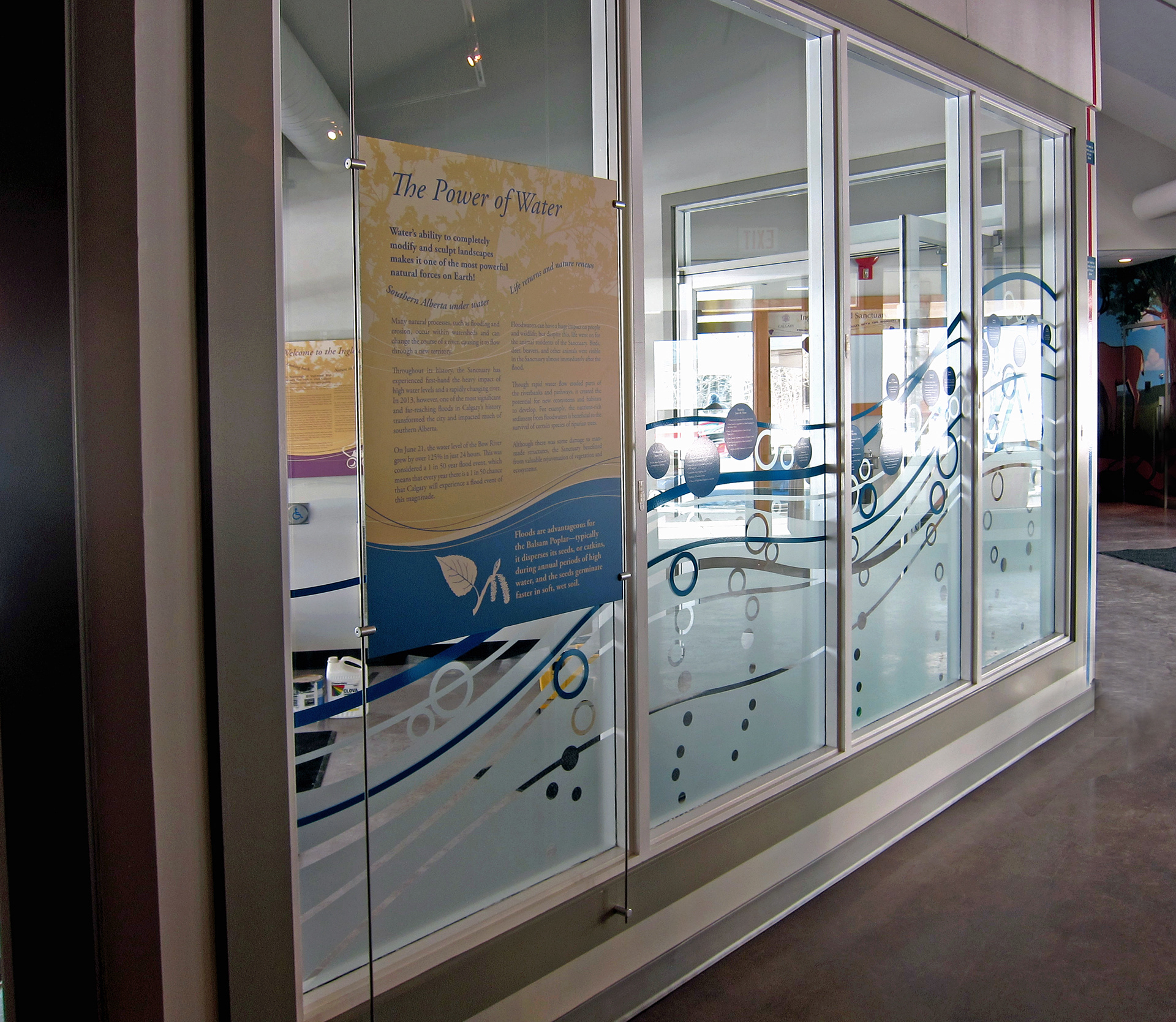 These four signs are located on a scenic ridge of Rotary Park overlooking downtown Calgary. Each sign features a panoramic view of the Calgary skyline, showing how the city has changed over the past 150 years. 
Manmeet Singh Bhullar Park
This project is a memorial park with signage and landscape features that commemorate the life of Manmeet Singh Bhullar, as well as celebrating the life within the Park itself.